Chedworth
Free UK delivery on all products
Chedworth
A beautiful piece of slate featuring a natural edge will add the finishing touch to your home.
Size: 20x15cm
We're here to chat if you need help placing your order.
Call us on 01795 505848
Start personalising with your details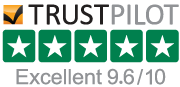 What's included
Every house sign comes with all the parts you'll need. We've made it as simple as possible to have your new sign installed in no time.
This house sign comes with:
1 x Personalised slate panel with pre-drilled holes & digitally UV printed text
2 x Black Rust-resistant stainless steel screws
2 x Rawl plugs
Good to know
Slate - a beautiful fine-grained & natural material
Slate is a pure, natural material of the Earth and due to this, you may find that your slate sign has some slight impurities. As it's composed of many minerals, you may discover pyrite (fool's gold) and veins across the face making each piece unique.
100% Weatherproof
Once installed, your slate sign will require virtually no maintenance. If however, you do find that it becomes dirty throughout the year, all it will need is a quick wipe with a slightly damp cloth.
Every one unique
This design & style has a natural edge which may mean that it is not 100% square. Due to the manufacturing process, the sides are hand-chipped for an authentic effect making each panel naturally unique. We quality control each sign and will reject anything we wouldn't be happy to receive ourselves.
Assembly instructions
"I ordered a sign that was pictured on the website and it is even better in real life. The quality is excellent."
Durable material
Tough and durable - you can be sure that your house sign will stand the test of time.
Hand-crafted with precision
When every single sign has been hand-painted by our talented artists, you know that it's been made with love
100% Weatherproof
So you don't need to worry about rust or degrade.
Need help?
We pride ourselves on our customer service and are here to help whatever your query. got a question? Just ask!
Product Details
Details
A beautiful piece of slate featuring a natural edge will add the finishing touch to your home.
Size: 20x15cm
Send to Friend
Simply fill out the form below and we'll pop your friend a quick email and show them the sign you're interested in!